---
You are a founder of an early-stage SaaS startup with a product vision but a lot of unanswered technical questions you don't know who to ask?
Imagine having a clear technical vision of the system to build and a development process to deliver it. Imagine having the confidence that technical decisions were made in alignment with the business situation and technological trends.
---
I help my clients to progress from a state of uncertainty to having a clear technical vision and a development team that is working towards it. To achieve that I walk founders through a three-step process:
A management summary of technical questions, possible solutions and a recommendation based on the situation of the business. Complex questions are deconstructed using the concept of Architecture Decision Records.
Know which technologies to use and which developers to hire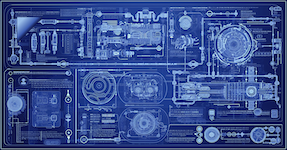 A comprehensive overview over all system components and their interactions. Multiple perspectives are considered including architecture, deployment, design, security, business metrics, cost and compliance.
Shared technical overview of what to build
A full setup of development tools, workflows and cloud infrastructure that is needed for developing and operating the system. I will help with onboarding developers and supply them with first tasks.
Bootstrap the development process and start to deliver features
Each step comes at a fixed price which depends on the project size (ask me for a proposal). My service can be seen as a risk mitigation investment that helps startups to avoid bad decisions, getting stuck or drowning in complexity.

I deliver my work as projects/repositories on GitLab or GitHub. This makes it easy to discuss and change things and it fits into typical developer workflows.
---
Here are a few projects I have worked on as a software architect:
---
Coding has been my passion since age 12 and my full-time profession since 2013. I have been an employee, a startup co-founder and a freelancer. I worked for startups as well as large corporations mostly on frontend development (Web, iOS, Android), but also backend development (Node, Java, PHP) and cloud infrastructure (CI/CD, Docker, AWS, Serverless, Kubernetes). Being in those different projects and roles made me realize, that I am very fascinated about planning all aspects of a software system and making sure, that every piece fits into the puzzle. I would like to use my knowledge and talent to help startups succeed with their mission.
Master of Science, Applied Computer Science, Ruhr-University Bochum

Professional software development since 2013, 10+ projects

Full Stack Developer, Application Architect, Former Co-Founder
---
Let's see if I can help. Feel free to contact me in English or German to schedule a call.